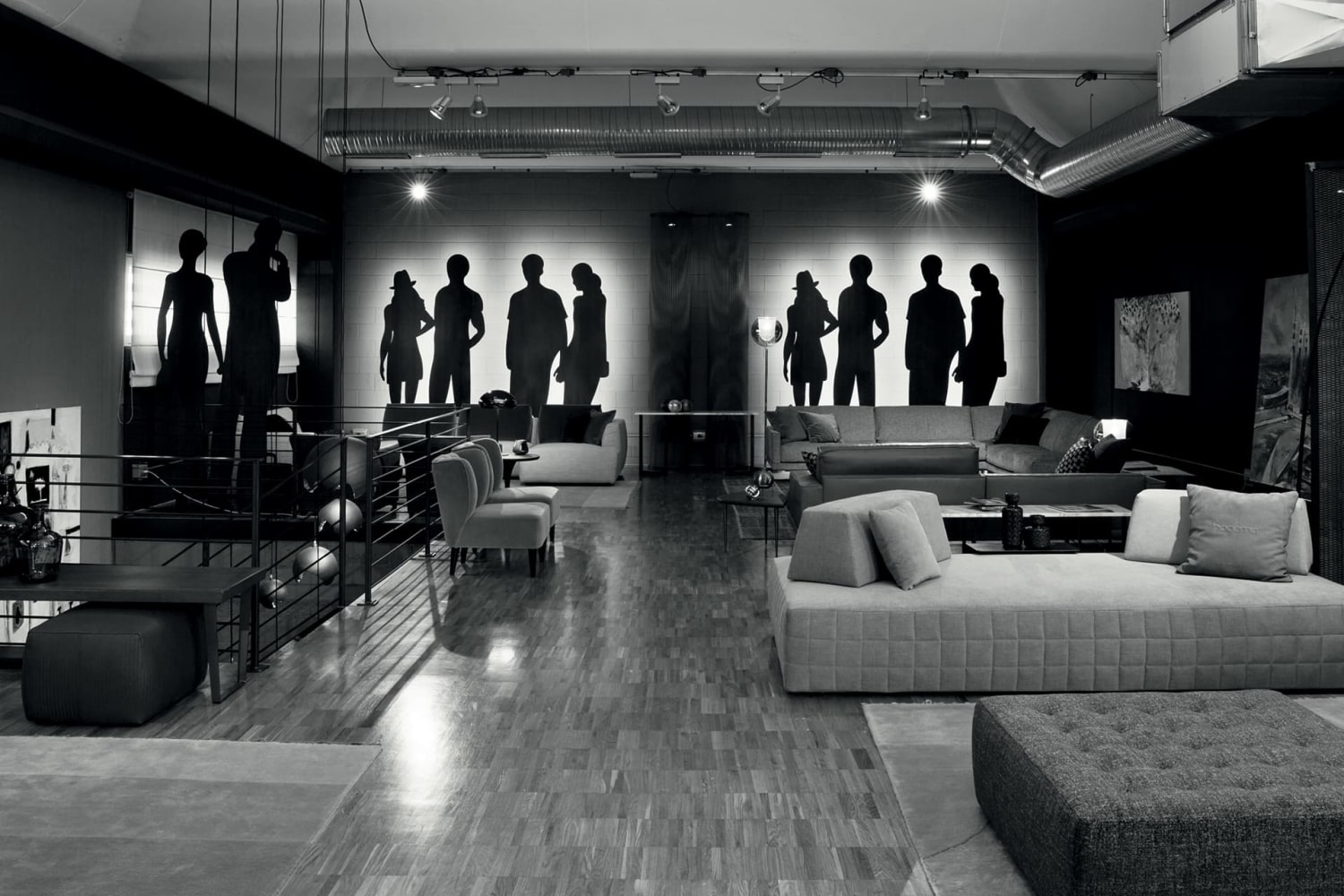 Bodema presents its new Showroom, a unique place created to tell the story of our company, our aspirations and ideas in the making. A place to feel our style.
In numbers, to half a century of activity and 40 years of presence at the Milan Design Week, are now added the 700 square metres of an exclusive exhibition space, built in the heart of the renowned manufacturing district of Brianza.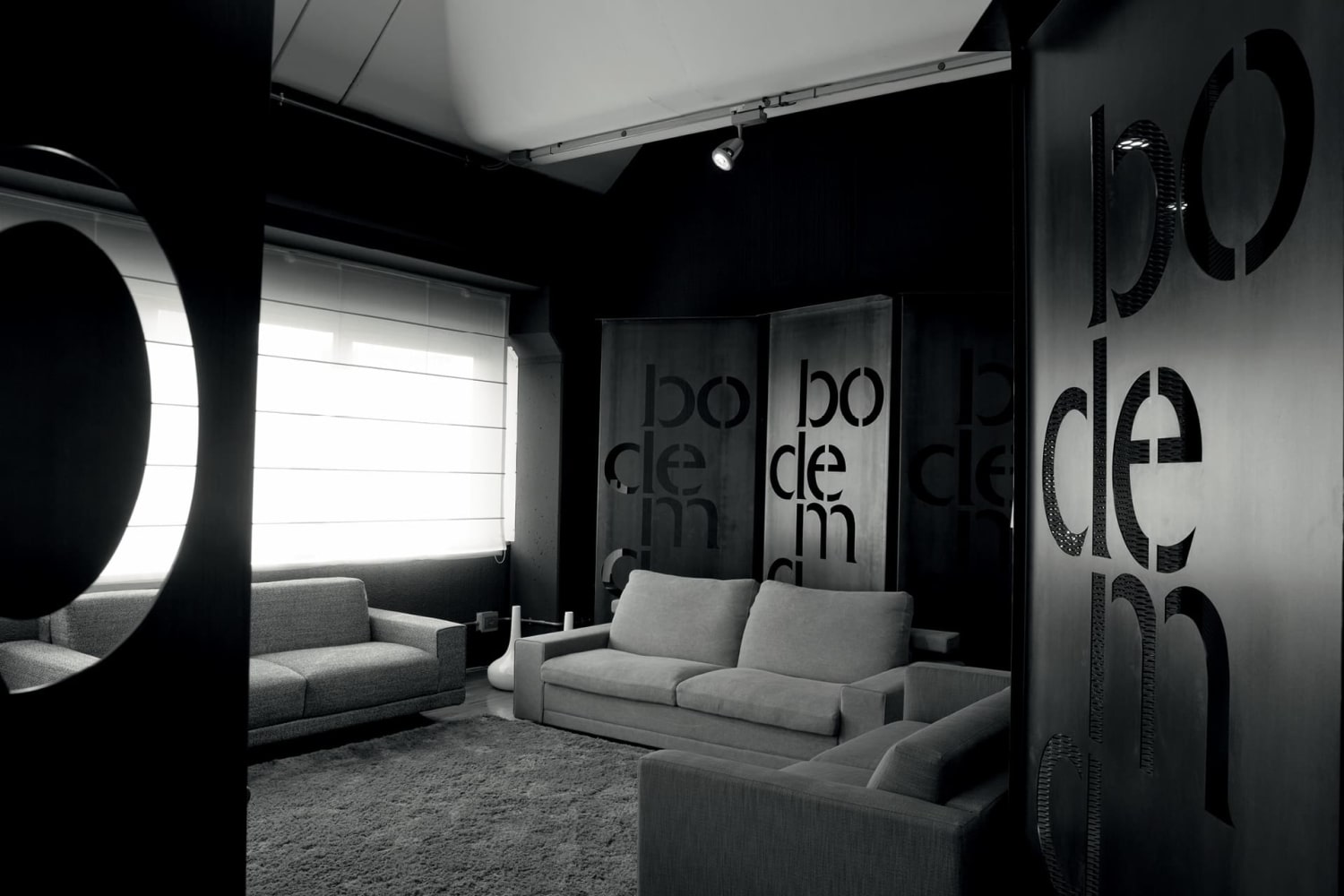 Entrusted to the designer Giuseppe Manzoni, the project has given life to an urban scenography, made of steel screens, semi-moving panels and theatrical lights. People silhouettes appear along the walls, metal dwellers of an industrial style building with a contemporary yet ageless vibe. This urban soul is enriched by the natural materials, as Corrado de Mango himself says:

"The inputs given to Giuseppe Manzoni were clear: very simple materials inspired by the original industrial building, while giving the impression of a welcoming home."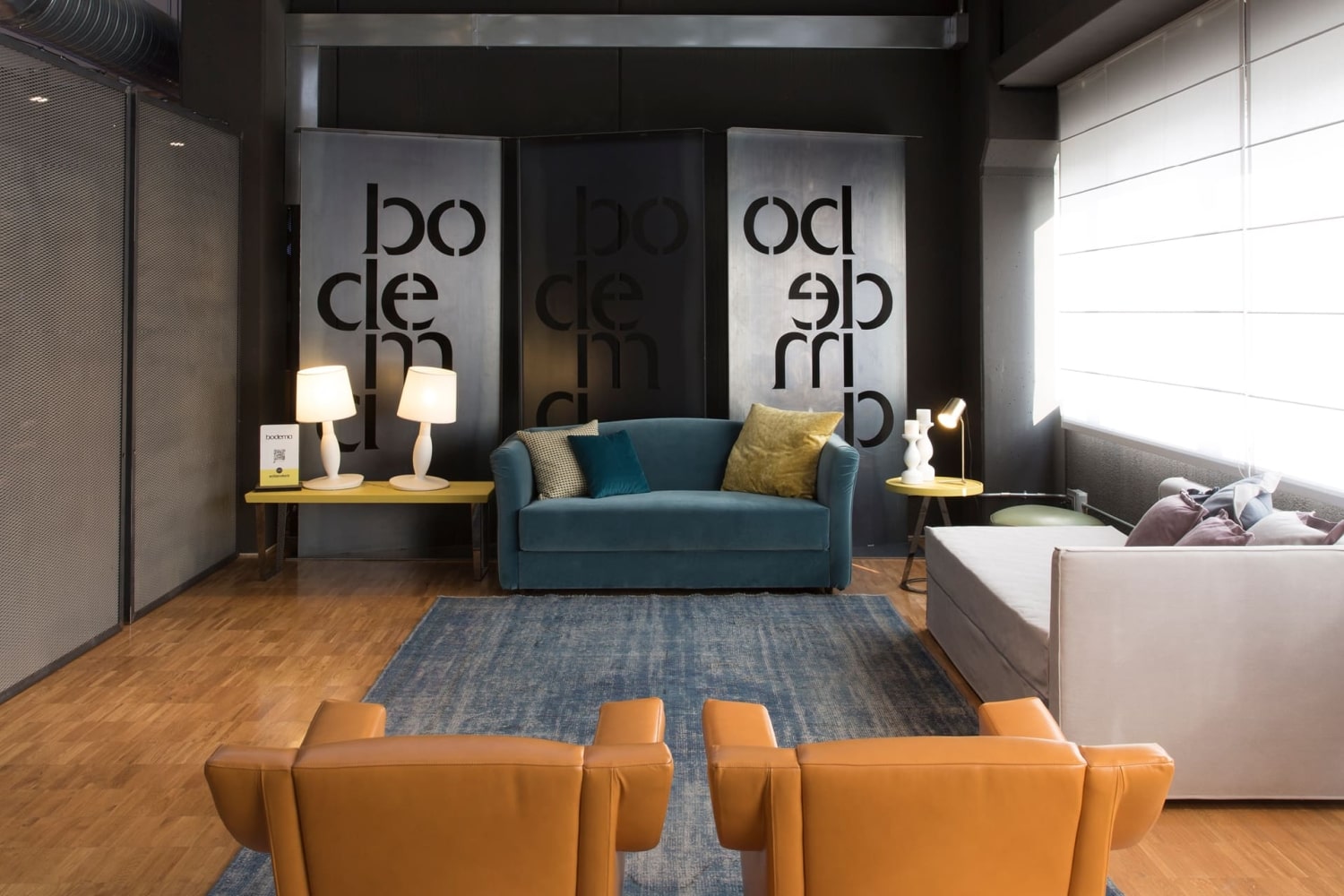 A hub for designers, architects and contract clients, Bodema's showroom is a contemporary stage where we display our vision and philosophy. And to the great success of the public, we can add our own satisfaction:

"Seeing the amazement of people who had known our company for years has given us the greatest satisfaction. Entering the new space and realizing that it meets the expectations of those who know the complexity and craftsmanship that lie beneath our collections."

The new Bodema showroom is located in Meda, Via Giorgio Perlasca 2, at the corner of Via Delle Cave.