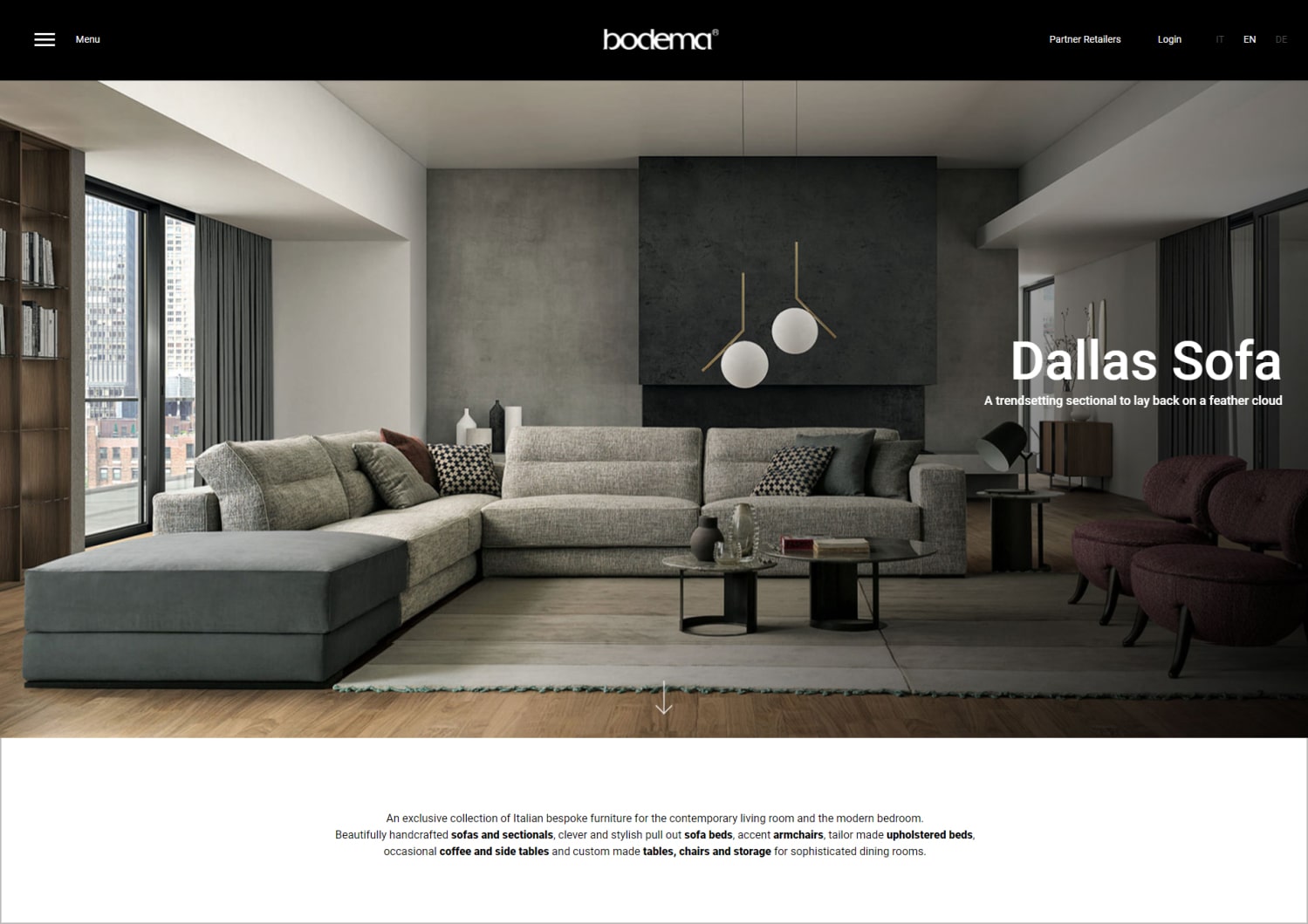 We are delighted to announce the launch of our newly redesigned website. The brand new Bodema.it has been reimagined to offer a rewarding experience, with new features and functionalities for you to browse through. The aim is to make our private and professional clients enjoy a closer, in depth look at our collections.

With this new "online showroom" we want to showcase our strengths and reflect our brand philosophy: a minimalist and sleek aesthetic at the service of function.Plus, we wanted a channel through which we could reach people directly, to better collaborate with our clients and partner retailers.

The improved product pages and other sections will allow you to find a huge amount of information, our complete collections always up to date, new arrivals, upcoming events, press releases and the full list of our dealers all around the globe.

As design conscious makers, it's important for us to make information regarding our manufacturing skills, quality components and what's involved in sofas design, easily accessible for current and future clients. Through this site we want to offer a tool for getting to know all products in detail, a digital catalogue to provide you with the most accurate information.

Our goal with Bodema.it is to provide our visitors an easier way to learn about our sofas, convertibles, chairs, coffee tables, upholstered beds and accessories. To do so the detailed menu guides the user on a virtual journey from the living to the night area.

Multimedia contents, descriptions, images: each page is a valid resource to understand better the genuine value of our Italian handcrafted furniture.

In the News section you will find new creations, projects, catalogues and events. The Materials section will be used as a digital swatches library where you can find our fine selection of leathers, fabrics, velvets, woods and metal finishes.