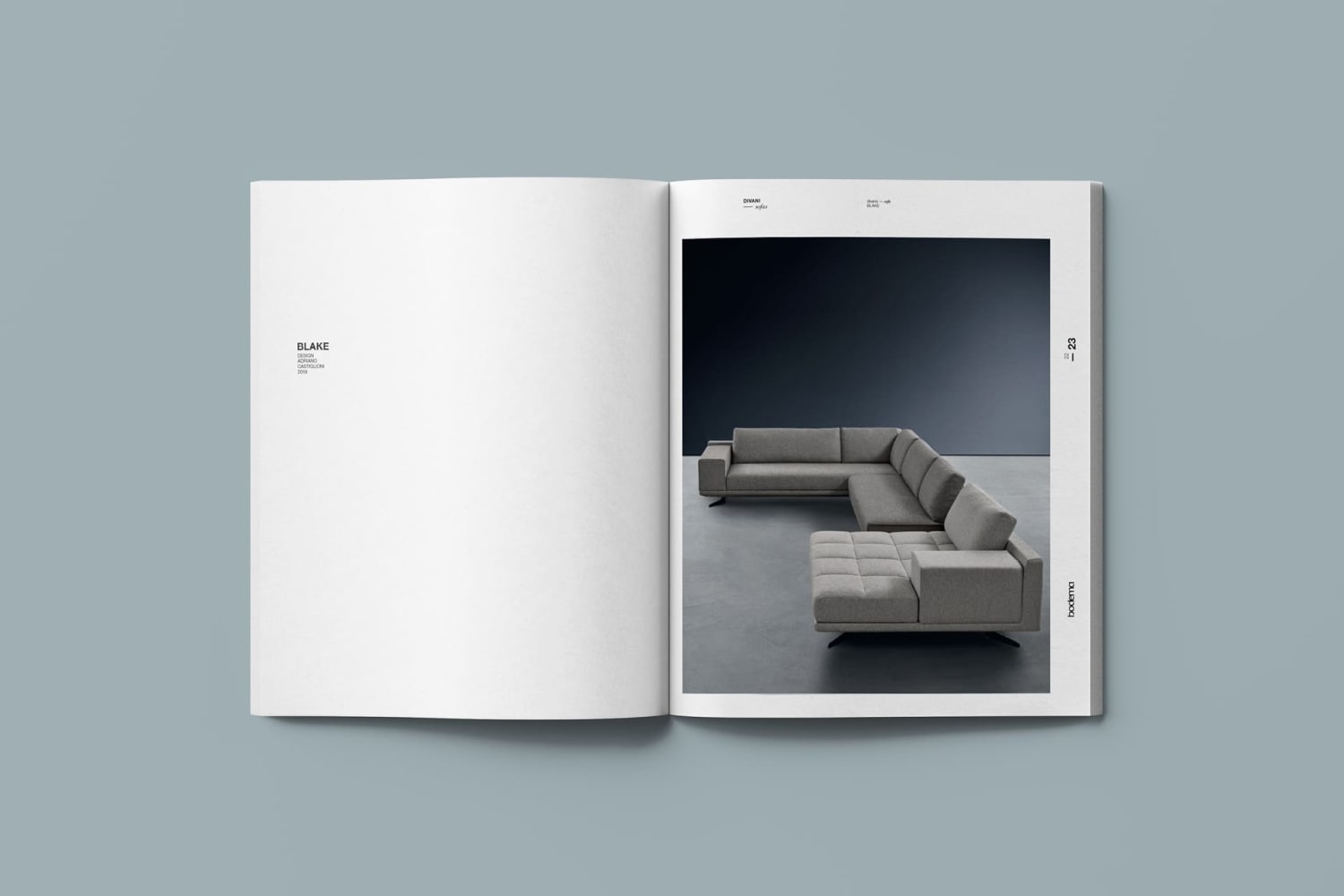 The Book vol.1 and vol.2 are the two lookbooks that we have designed and published to present our collections in a unique way. It is a project in two parts that brings together an interesting photographic selection of products placed in evocative settings, and all the new proposals exhibited at the last Design Week in Milan.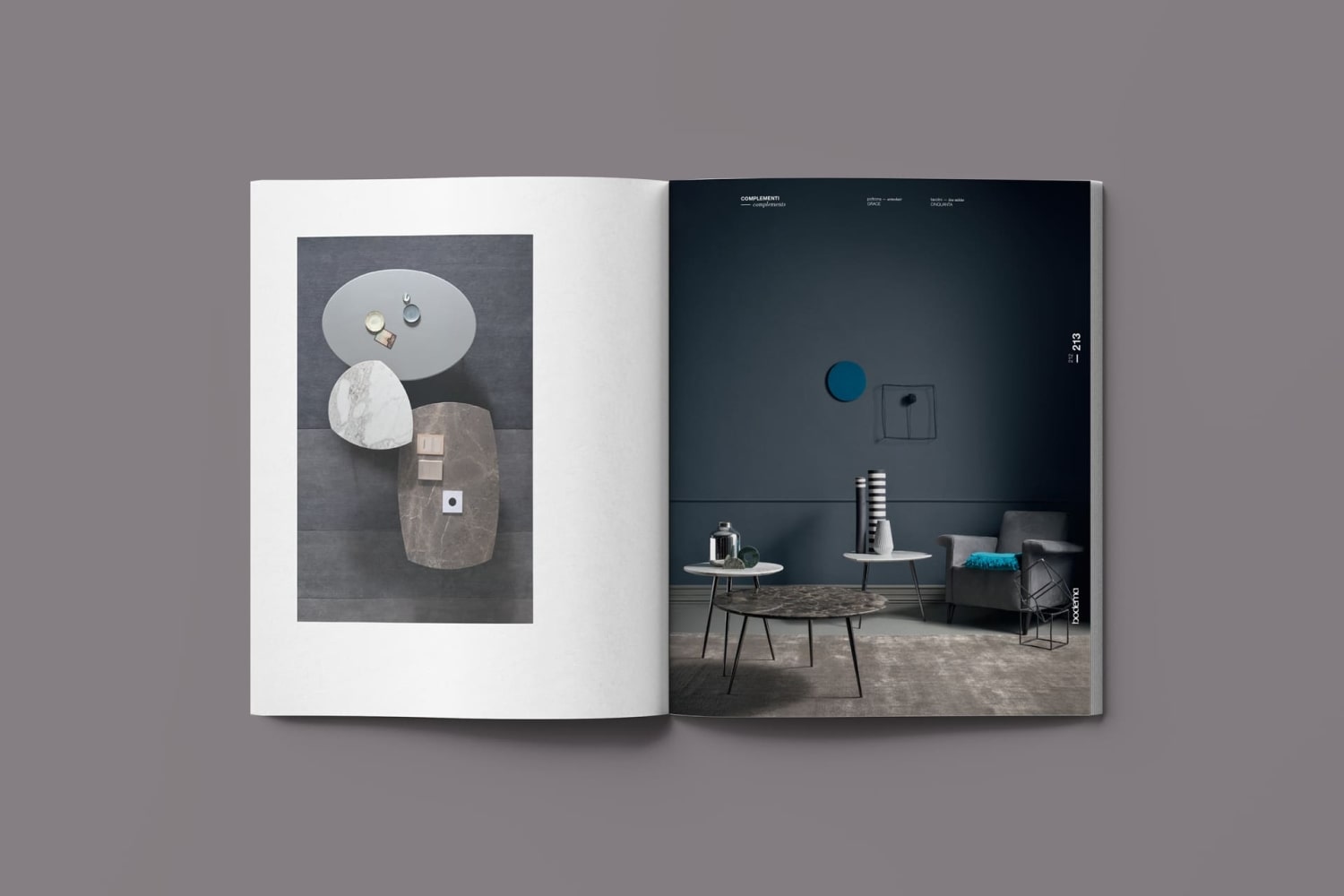 The spotlight is focused on each product personality and character, its detailing and features, the hallmark of the designer who created them. The collaboration with architects such as Giuseppe Manzoni and Adriano Castiglioni is highlighted too, a long time partnership that has been extensively celebrated also on the occasion of our 50th anniversary.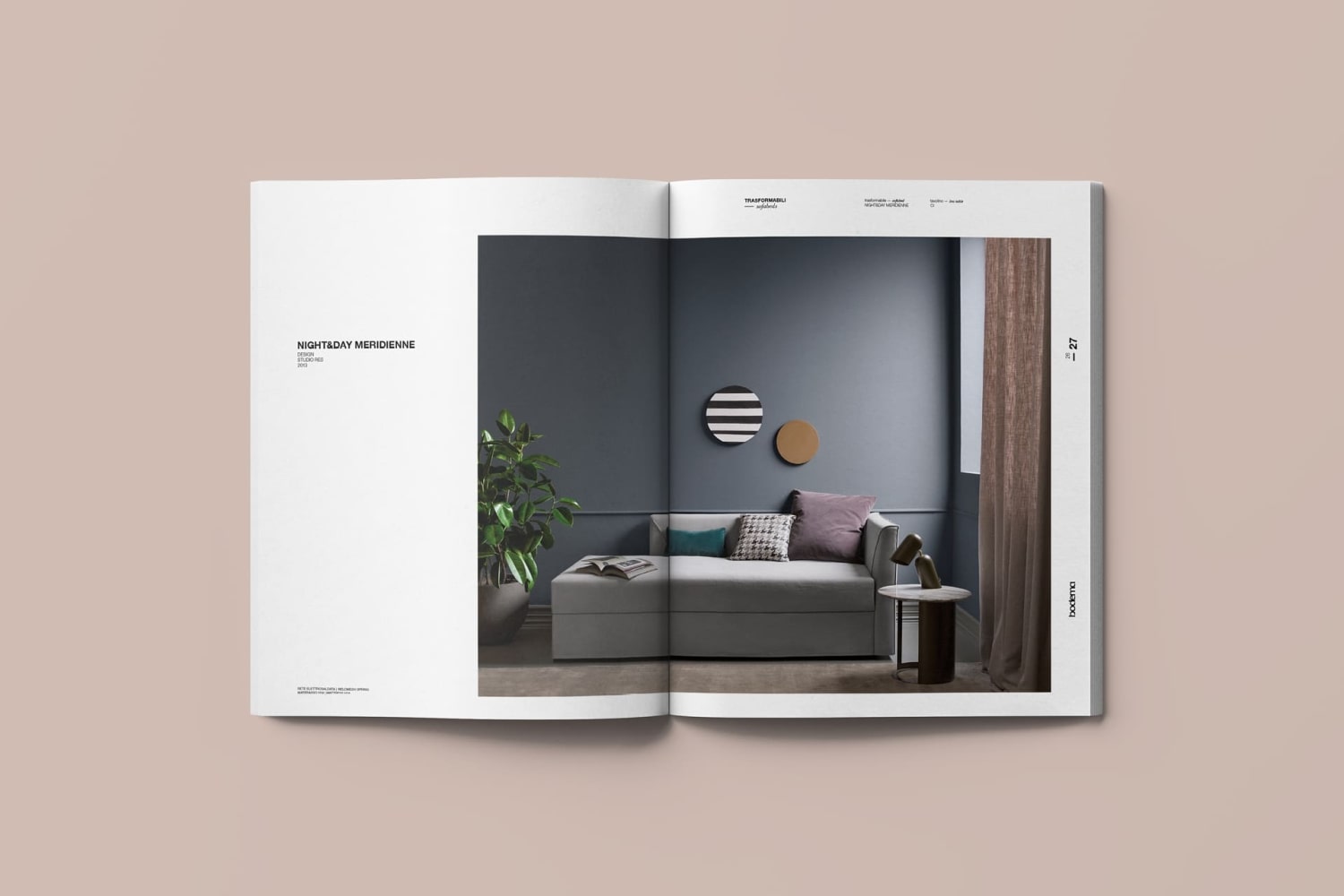 Along with our luxury sofa range, the catalogues devote particular attention to a new collection of tailor made upholstered bed, storage accessories and sophisticated tables and chairs.

The entire second volume is dedicated to sofa beds and deserves a separate mention. The latest additions take their place alongside our timeless, heritage pieces that are still very much loved by the public. Among these is Richard, the undisputed champion among our sleeper sofas.