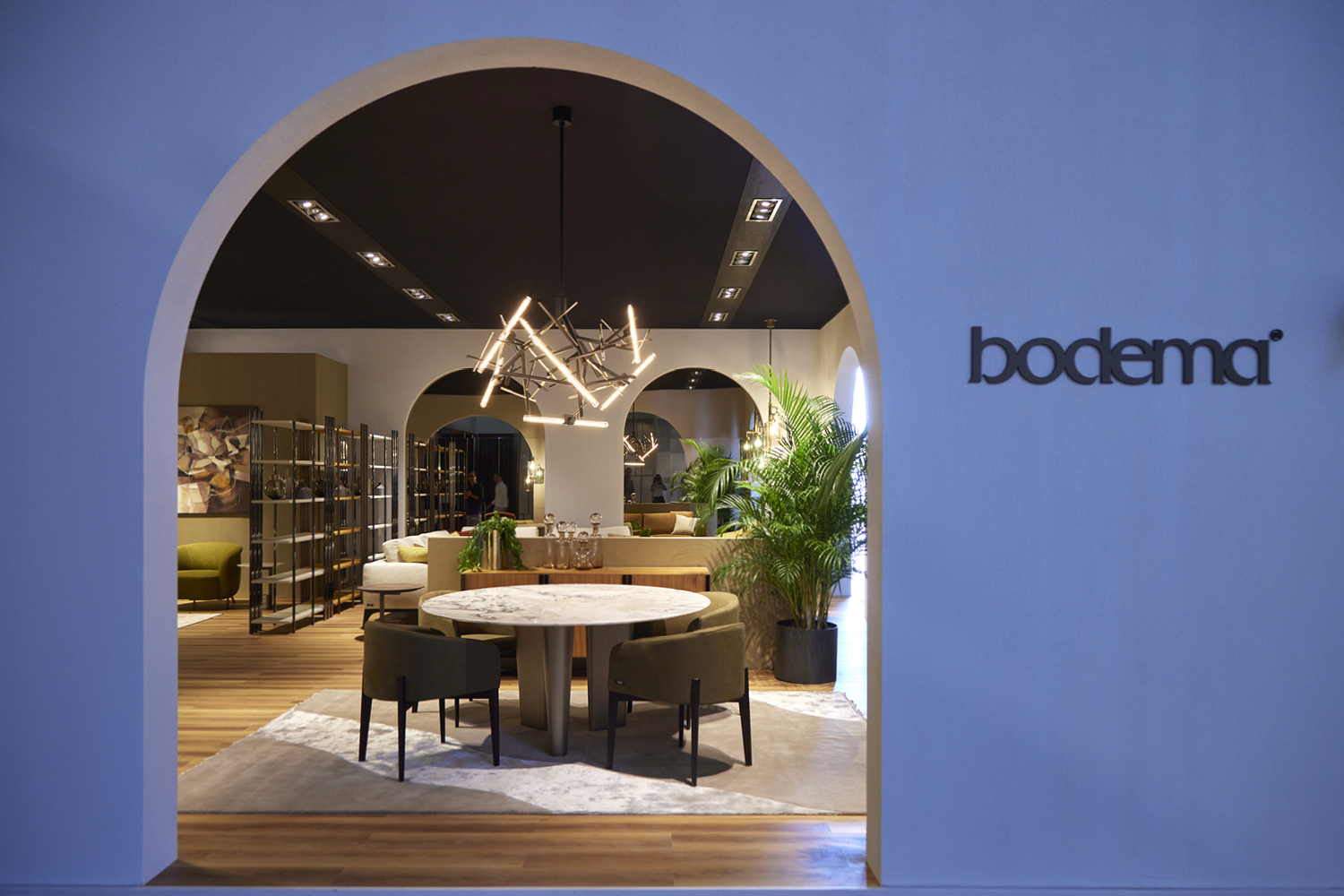 With over 262,000 visitors from 173 countries, the Salone del Mobile reconfirms Milan as the international capital of design.

Now in its 60th edition, after almost 3 years of postponements caused by the pandemic, the Milanese event has shown how high-quality furniture, the result of a union between tradition and innovation, is showcased best in the Salone.

Bodema's showcase, or gallery, celebrated its 41st participation in the fair, exhibiting its many creations and showing previews of some new and exclusive products: the upholstered Dilbar, Chris and Ilary, as well as the Sound accessories.

Set up with sofas, armchairs, beds, rugs, coffee tables and the collection's best-selling bookcases, this spectacular stand welcomed visitors with vaulted shapes and rounded arches. These architectural elements created a link between the inside and outside, between the external environment and domestic reality.

As a modern living space featuring contemporary trends, the home has the power to become a dreamy place filled with creativity and the gathering of people, a space where you can live at 360° and witness spectacular views wherever you look.